Families and expats living in Qatar now easily send dead bodies of Expats to their home countries by visiting new MOI Humanitarian Services Office which is launched by Director General of Public Security HE Staff Maj. Gen. Saad bin Jassim Al-Khulaifi on May 15 2016. Many expats living in Qatar when dead here due to any reason when his family or relatives want to take his body in his respective home country faces many different problems which causes delay to decease dead body. To make the process of repatriation of dead body Easier and simple Humanitarian Services offices set up to insure the process would easily completed. In case if Family want to bury the dead body inside Qatar than this office also helps the family.
The Humanitarian office is set up with coordination of Ministry of Interior, Ministry of Public Health, Ministry of Foreign Affairs, Hamad Medical Corporation, General Authority of Customs, Qatar Airways and other concerned authorities.
The office complete all the paper work require to bury the body inside the Qatar or to transferring of body to home countries. Moi Qatar called it as Single window system which is group of all department counters were under one shelter. Also previous procedures and paperwork fee is abolished from now.
Management of this office is done by Unified Services Department of the Moi, also this will eases the problems faced by expats to send the dead body or burring body inside Qatar. As this is single window system people don't need to visit each office separately of completion of specific procedures
In regard of Time Saving this services allow public to complete the procedures in just few hours without going anywhere. The Humanitarian Services Office opened for Seven days a week from 7:00AM to 9:00PM. The office is situated behind the Hamad Medical Corporation.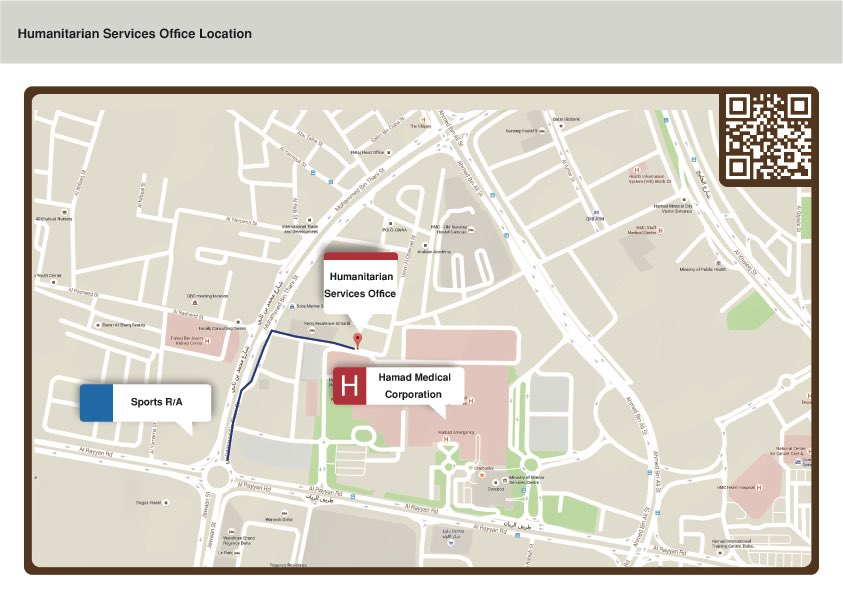 See More in Video about launch of MOI Qatar Humanitarian Services Office

Here is Detail of Procedures and requirements at Humanitarian Services Office